Inquire further
Simply fill out our information request form below and we will contact you, or call 508-747-2237.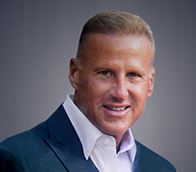 Gary F. Joyal
CEO & Managing Partner
Gary is the founder of Joyal Capital Management, LLC and managing member of its subsidiary holdings. JCM has specialized for more than 25 years in sophisticated asset protection and estate planning for high net worth individuals, family-owned businesses and closely held corporations. Gary has provided the thought leadership necessary to create JCM Franchise Development, JCM Finance, JCM Opportunity Fund and JCM Trust Services all of which represent ancillary offerings for the JCM Private Client Group. Gary specializes in mergers and acquisitions in the QSR space, leveraged buyouts, buy- and sell-side consulting, divestitures, loan workouts, credit lending and real estate investment opportunities in the purpose-built student housing space. His efforts through these specialties have yielded many successes for the fund investments, sell-side deal closings and the placement of significant credit for buy-side transactions. Gary also founded Joyal Capital Management Foundation, Inc., the philanthropic arm of JCM, which has helped thousands of children nationally through its "$100 For 100" interactive giving program.
Gary continues to grow the Joyal Capital Management brand with a clear focus on top-tier deliverables through diversification and an exceptional family office experience.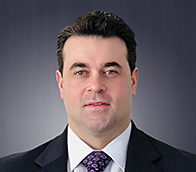 Jason P. Cunnane
Director Fund Investments and Finance
Jason brings over a decade of experience and success in the commercial real estate investment industry where he has focused on providing capital markets, structured finance, and asset management advisory services to sophisticated operating and investment partners. Jason has deep transactional experience with a wide array of property types, including: multifamily, student housing, healthcare, office, retail, industrial, hospitality, self-storage, commercial & residential condominiums, single-tenant, and land in primary markets across the country. Prior to joining JCM, Jason was a Senior Director in the capital markets group of Boston-based Fantini & Gorga where he represented institutional clients in the full-capital stack financing of commercial properties. Deal execution experience ranged from stabilized, core-plus, and opportunistic assets to ground-up development and involved the structuring of both debt (agency, bank, bridge, CMBS, and life company lenders) & equity (large institutional funds to private capital). Prior to that he was a member of the credit group at Boston Private Bank & Trust, a large private bank and wealth management firm, where he started as an analyst.
Jason holds a Bachelor of Arts degree from Colby College and a Juris Doctor degree from Suffolk University Law School. He is a member of the Massachusetts Bar Association and participates in several commercial real estate trade groups, including NAIOP, REFA, and ULI.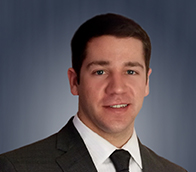 Jeffrey R. Richard
Director Franchise Development
Jeff is involved in all facets of the firm's franchise development division, with a particular focus on restaurant mergers & acquisitions, business valuations and debt placement, as well as contributing to the efforts of the Opportunity Fund. He works closely with affiliated advisory relationships throughout the transaction process and is a primary contact for JCM clients. Prior to joining the firm, Jeff was an audit analyst with Brown Brothers Harriman & Co., compiling and recording audit packages for external auditors and financial reporting purposes.
Jeff holds a Bachelor of Science degree in Business Administration from the University of New Hampshire.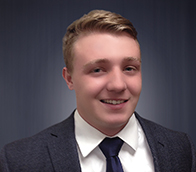 Devin J. Guadagno
JUNIOR ANALYST
Devin is involved in many aspects of the firm's franchise development and private equity divisions. His focus is working with the Franchise Development Director closely on all transactions and is a secondary contact for clients.
Prior to working for JCM, Devin was an Administrative Assistant to the Regional Manager of Asplundh Tree Experts Co. for Massachusetts and Vermont. There he worked closely with the Regional Manager reviewing company analytics. He also created reports for injury and vehicle incidents.
Devin holds a Bachelor of Arts in Finance and Economics from Saint Anselm College.